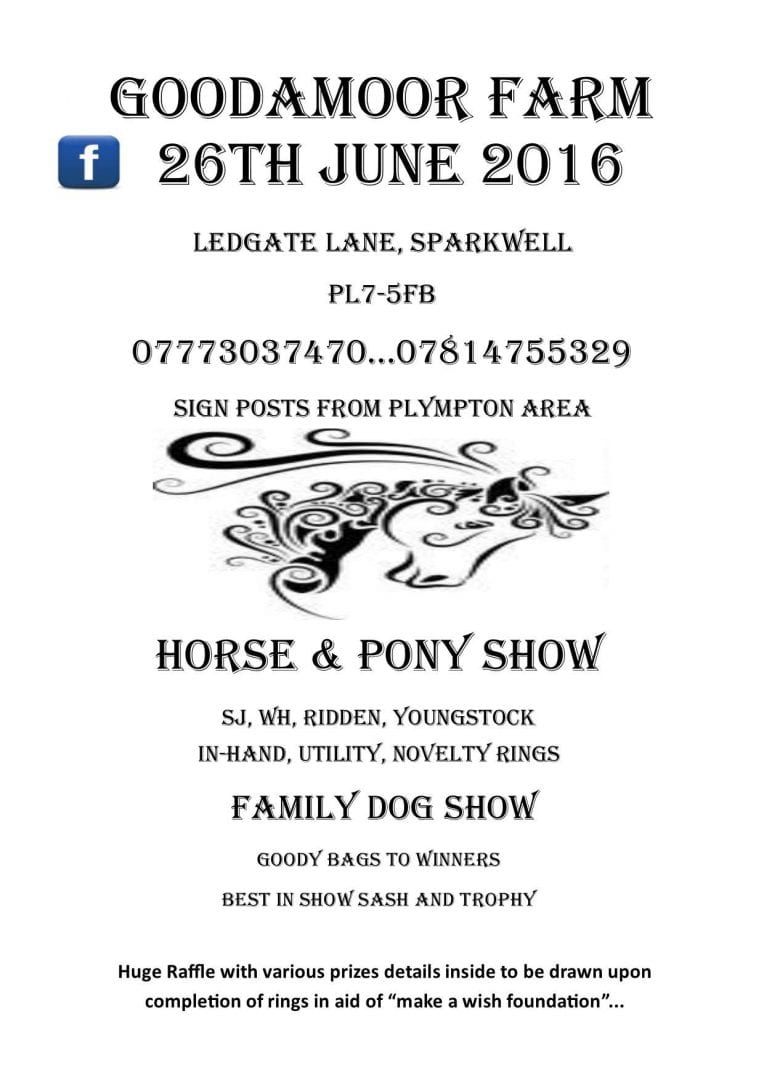 A HORSE & DOG SHOW, MADE FOR AMATEURS
ONE of Devon's newest amateur equestrian events the Goodamoor Farm Sparkwell Horse, Pony & Dog Show – is running an all day showcase on Sunday 26th June, at Sparkwell.
Over 100 riders took part in the first ever event last year – and organisers are hoping to double numbers for this years show.
People from across Plymouth and Devon will be bringing their horses and dogs to compete in a family day out, and catering for non-professional people – that want to show off their animals and have fun, said Emma Hawkins.
Organisers are hoping to raise monies for Make A Wish Foundation in aid of sick children through raffle prizes and donations by local and national businesses.
Mrs Hawkins, said: "There will be a supreme winner for best horse of the show with rosettes for every competitor, and sashes made by Sarah Billows."
Anyone looking to take part in the showcase, donate a prize, or local company looking to sponsor a class or category can contact:
https://www.facebook.com/Goodamoor-Farm-Sparkwell-Horse-Pony-Dog-Show-1690406551193352/