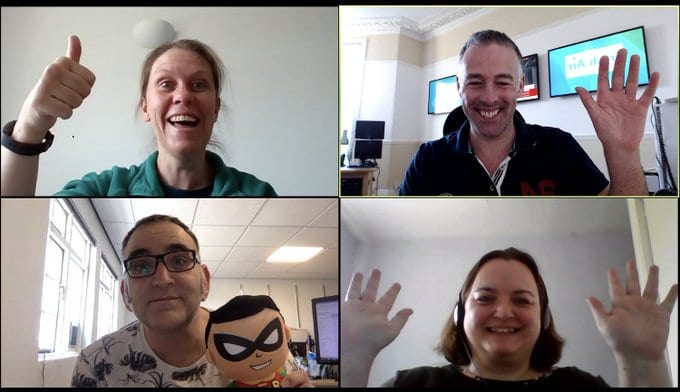 A GLOBAL PIECE OF FRESH AIR
Global communications business Fresh Air Group works internationally – in helping UK and overseas companies communicate in using audio in many ways.
Chief executive of Fresh Air Group, Paul Philpott, said: "We've been making a lot of noise since 1998, and been supporting UK businesses through the Covid-19 lockdown with advice, support, and promoting our partnerships online."
Fresh Air Group help companies use audio in many ways from internal Podcasts to Interactive Voice Response (IVR), a technology that allows a computer to interact with humans through the use of voice and DTMF tones input via a keypad.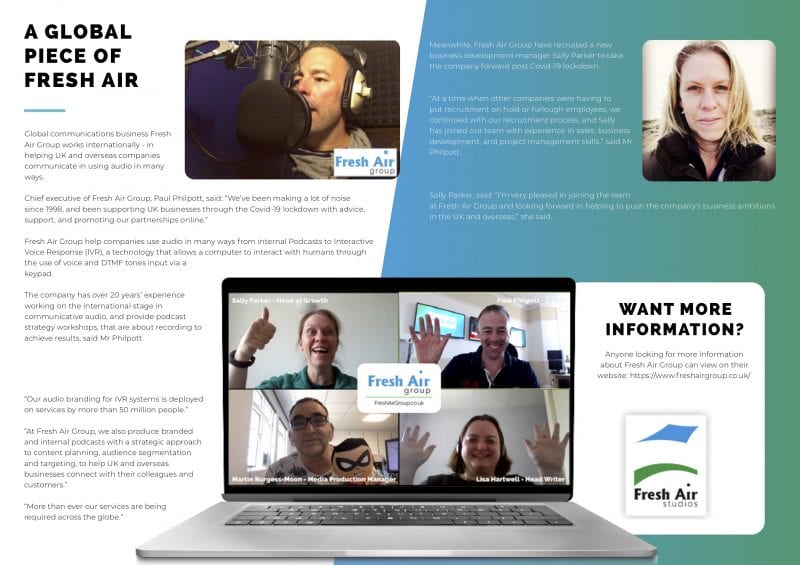 The full story can be viewed in our new online magazine 'Global PR Matters'.