A GLOBAL CAMPAIGN TO MAKE ALL-YEAR-ROUND SUPBOARDING SAFER
One of the South West of England's global export successes SUPBoarder and based in Cornwall – is making a splash in the international marketplace, and created a set of new safety videos and standards – that will help protect water enthusiasts and paddle boarders all-year-round.
Will Rogers and Reuben Ellis founded SUPBoarder in 2012 from its waterfront HQ in Millbrook, Cornwall, where the Cornish entrepreneurs run their international business and online magazine – to a massive worldwide audience in the growing leisure sport.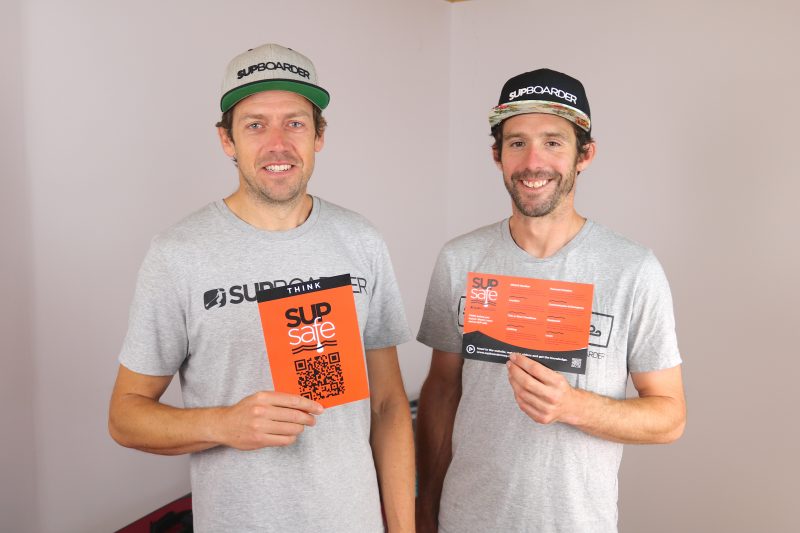 Mr Rogers, said: "SUPBoarder has grown into the world's most read and trusted stand up paddle board magazine on the international stage, and we use powerful videos, images, blogs, features, that is market driven by our followers."
"Our online magazine is based on the marketing feedback from our UK and global readers, and one of the issues is the safety of paddle boarders, and the right accessories and knowledge needed before you go into the water," he said.
"You only have to look in home waters around the South West region and especially Plymouth Sound to see paddle boarders dodging commercial and naval vessels in busy shipping lanes."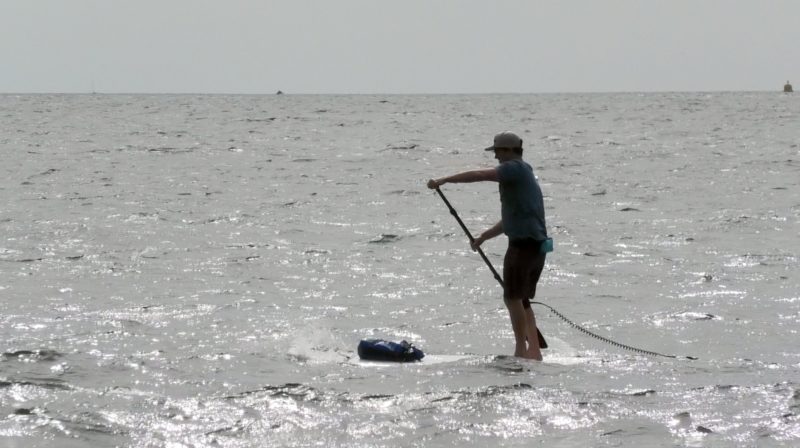 "It's not just the Summertime, but all year round that people are using their paddle boards," he said.
"We have created a SUPSafe Campaign of videos and leaflets that could help form the basis of a paddle boarding standard in the UK and across the globe, and getting people to 'think before you launch' your paddle boards in rivers, lakes, and our coastlines," said Mr Rogers.
The SUPSafe global campaign is comprised of a checklist of 9 instructions and educational videos covering all aspects of safety for paddle boarders.
The Checklist has been formed to mitigate risks to paddle boarders by prompting the water user to ensure they have checked the risk factors, said Reuben Ellis.
Mr Ellis, said: "Paddle boarders need to have the appropriate safety measures in place, and have gained the knowledge of how they help themselves should an incident of emergency arise."
"The educational videos act to fill any knowledge gaps a paddler might have on the topic of safety," he said.
"The campaign is accessible both online and paper leaflets to enable easy sharing among the UK and worldwide paddle boarding communities, and especially those with an interest in water safety issues," said Mr Ellis.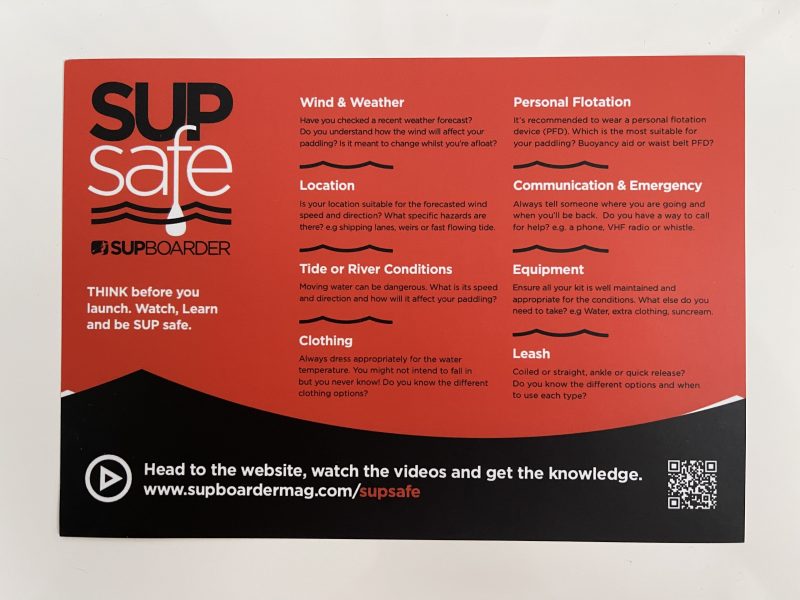 Links to the SUPSafe video checklist to be safe and prepared before you plan your paddle: https://supboardermag.com/supsafe/
Mr Rogers, added: "We are seeing fatalities in the water and many near misses because of lack of knowledge."
"If the leash device is not attached to your board and used in the wrong way can be very dangerous, and unfortunately we are seeing fatalities that could be avoided, and it is time to set a global safety standard that educates people before they go into the water – and yes enjoy paddle boarding," said Mr Rogers.
For more information about the SUPSafe campaign and SupBoarder can be viewed on their website: https://supboardermag.com