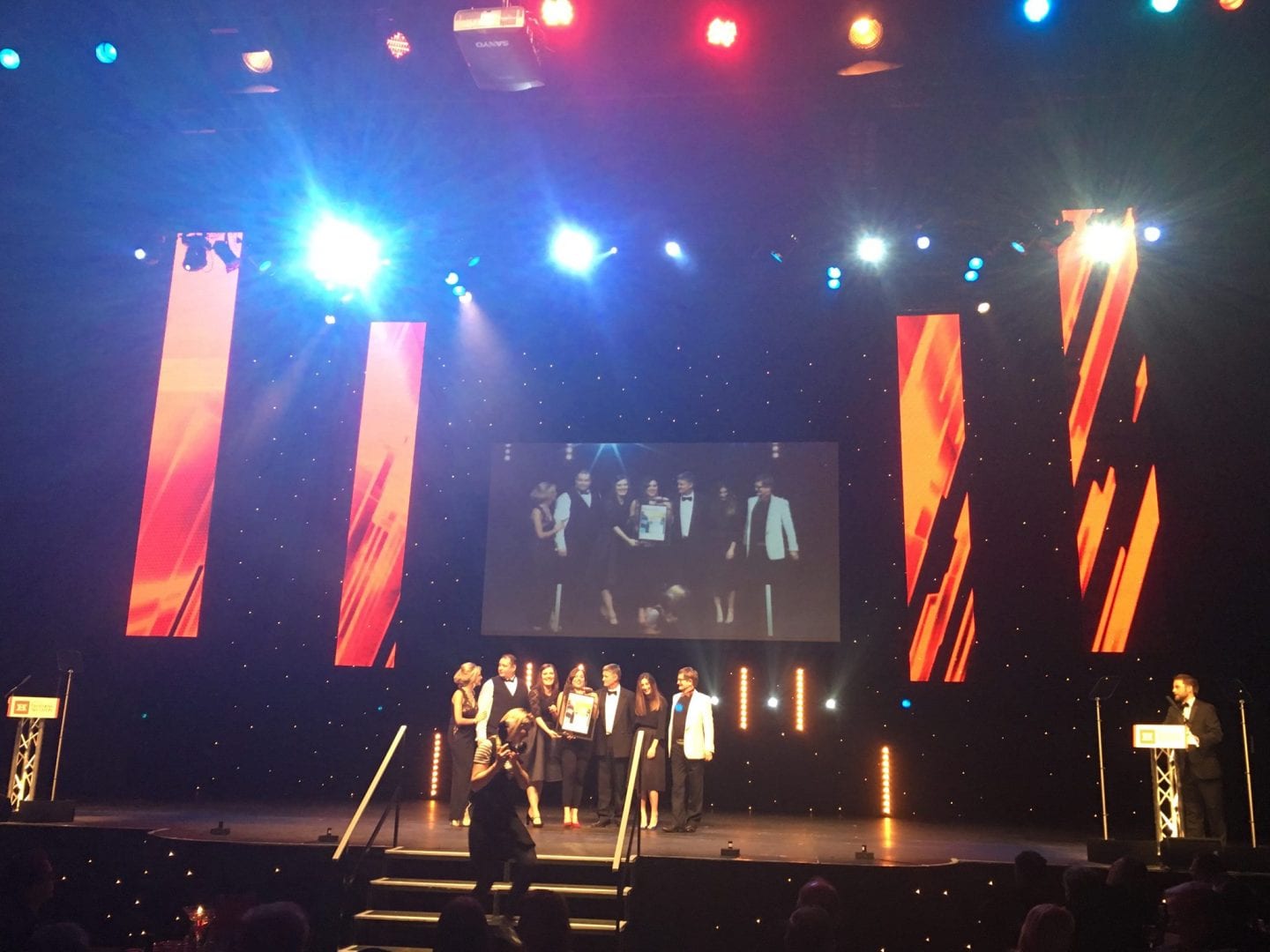 A DORCAS NIGHT TO REMEMBER AT THE HERALD BUSINESS AWARDS
The team at Tellus College receiving the International Trade Award
Dr Suzanne Sparrow with her son Raymond Sparrow celebrating winning the Lifetime Achievement Award
Dr Suzanne Sparrow at the Herald Business Awards
Tellus College wins the International Trade Award, and Dr Suzanne Sparrow wins a Lifetime Achievement Award. The city finally recognising the English language sector that generates over £2.2 billion to the UK economy every year, said Kevin Kelway.
Mr Kelway, director of Dorcas Media, said: "It was a triple whammy for three successful years in business, but also nominating Tellus College for the award, and delivering its media coverage for the last three years."
"The highlight was Dr Suzanne Sparrow winning a Lifetime Achievement Award at the age of 91. Dorcas Media was proud in nominating her for being one of the city's most inspirational women business leaders of her generation."
Dr Sparrow received her prestigious Lifetime Achievement award in front of many of Plymouth's top business community, and capped a year in which she was also honoured by the Devon Chamber of Commerce with a Lifetime Achievement Award, and also nominated by Dorcas Media.