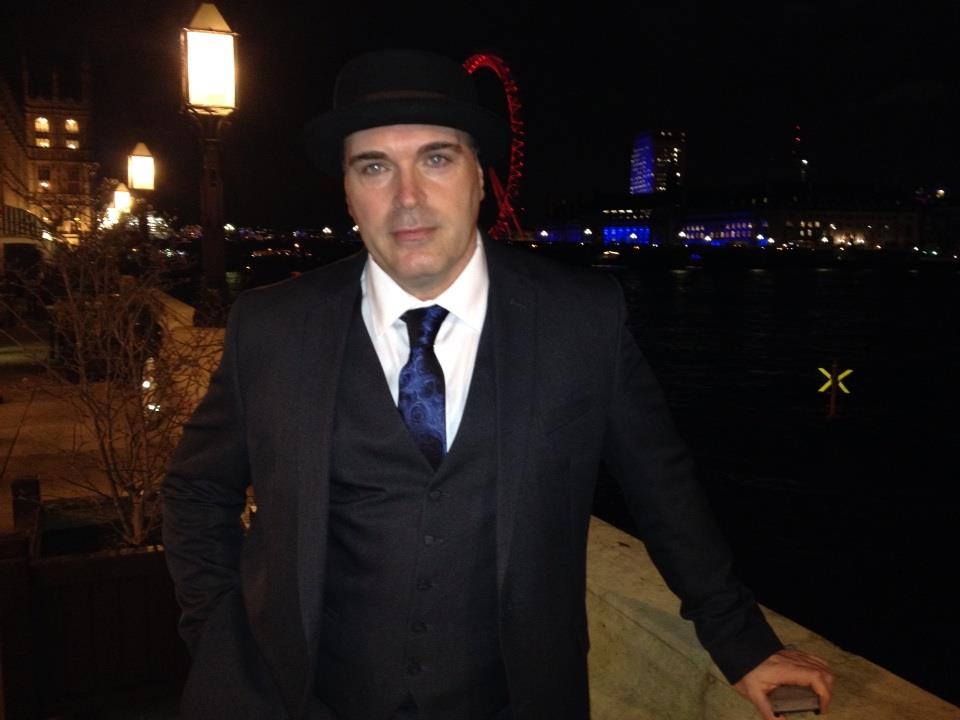 A CAMPAIGNER'S GUIDE TO PLYMOUTH
A Local's Guide to Plymouth
Article in The Western Morning News
By Kevin Kelway
 Tinside
Kevin Kelway at the House of Lords winning the Sheila McKechnie Foundation 'People & Place, Local Campaigner Award 2015
Tinside Grade 2 listed by the British Government in 1999
Tinside Lido on a Royal Mail stamp
My family have lived in Plymouth for over 266-years and were originally dairy farmers from North Devon.
The Gloynes moved to Plympton in the late 1700's and set up dairy farms, and ran two butcher and dairy shops on the Barbican until 1952.
As a proud Plymothian who grew up on the historic waterfront – I remember the smell of fish that pervaded the area from the old fish market, and especially all the old Barbican characters and fish warehouses on the Parade – now fancy apartments and eateries.
A new renaissance of businesses and eateries has moved into Plymouth's finest and oldest waterside village, and a community spirit is still thriving.
The Barbican is thronged with not just people drinking, but new local shops, and mini boat tours that take you around some of the most spectacular shorelines in England.
Like many local families in the 1970's we couldn't afford to go on foreign holidays and spent our summers at Tinside Lido.
My Mother would pack family size sandwich boxes, home made cakes and lemonade, and we'd spend many hours swimming and having fun in one of Europe's top ten outdoor pools.
My parents met at the lido as sweet hearts in the early 1960's, and that love, passion and emotions, would drive me on in the late 1990's – when I set up the Tinside Action Group to save it from demolition from the city council.
The people of Plymouth were passionate about the re-opening of the iconic lido, and over 70,000 signatures were collected and delivered to Buckingham Palace in 1999 supporting its restoration.
Tinside Pool is not just a lido that recently featured on a Royal Mail stamp, but an iconic landmark and image that showcases Plymouth on the world stage.
I was very honored to be given an award by the Sheila McKechnie Foundation at a ceremony at the House of Lords recently, and won 'People & Place, Local Campaigner Award 2015' for the campaign in saving Tinside Lido.
My sentimental spot is the restoration of Drake's Reservoir near the University of Plymouth. The site is beautifully restored to its former glory and I was very proud to have fought a community campaign back in the early millennium to save it.
In 1591, Drake's leat first supplied fresh water to Plymouth, and Drake's Reservoir was constructed in the 19th century and known as Drake's Place Reservoirs. As a boy I remember the running high fountains, and red route master buses passing the iconic site.
The site fell into disrepair and the city council talked of demolition and turning it into a car park. Once again, I put on my city campaigner hat and submitted a Grade 2 listing application where the British government added to its listing, by protecting the Victorian Reservoir and historic railings.
This award winning community space is a safe and diverse habitat for wildlife with a cafe and gardens – and a must to see for any local or tourist to visit.
My favourite eateries are located in several waterfront locations including the Royal William Yard, Queen Anne's Battery, and especially Jolly Jacks Bistro at Mayflower Marina near Stonehouse Bridge, known locally as Penny Bridge – dividing Plymouth from Devonport.
I travel a lot in my job, but I always long to get back to a city that is in my DNA, and especially my little flat on the Hoe – over looking the most amazing views of Plymouth Sound – and I wake up every morning feeling very lucky.
Read more: http://www.westernmorningnews.co.uk/Local-s-Guide-Plymouth/story-26670568-detail/story.html#ixzz3cgzDyLDV