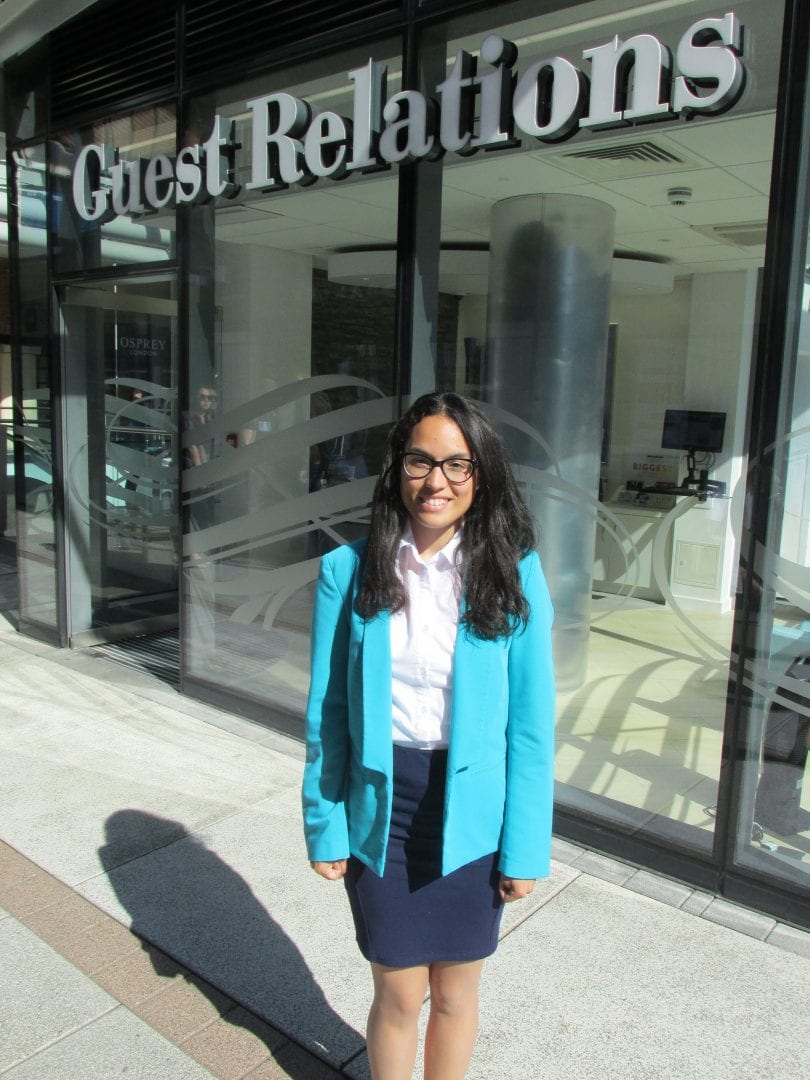 PORTSMOUTH TOURISM SKILLS UNDER THE SPOTLIGHT
PORTSMOUTH TOURISM SKILLS UNDER THE SPOTLIGHT
20-year-old Raquel Labarrera from Barcelona in Spain, spent nearly 2 months on work placement experience at Gunwharf Quays, as a Tourist Information Representative.
Miss Labarrera, said: "The job at the Guest Relations suite was really interesting and helped improve my English language skills, especially meeting and greeting many local shoppers visiting the Portsmouth retail complex."
"Every day was different and I worked with a great team that included other international students on work placement opportunities."
"Barcelona is a waterfront city with many similarities like Portsmouth, but not the weather unfortunately. But, I got to meet local people and experience customer relations British style."
Gunwharf Quays opened in 2001, and is home to over 95 retail outlets and one of the finest shopping malls in the region, with a big array of coffee shops, bars, restaurants, cinema, bowling complex, keep fit gym, art gallery and casino and night club.
Miss Labarrera, added: "My ambitions when I'm back in Barcelona is to work in the Travel Industry, because I enjoy meeting people. But also the importance of good customer service skills that I learned on my work placement in Portsmouth."
Meridian School of English was set up in 1979, and offers a wide range of standard and intensive English courses for adults and juniors, with schools in Portsmouth and Plymouth, and part of the Tellus Education Group with offices across the globe.
Anyone looking for more information about the Meridian School of English can contact: www.meridianenglish.com/meridian-english-school-in-portsmouth