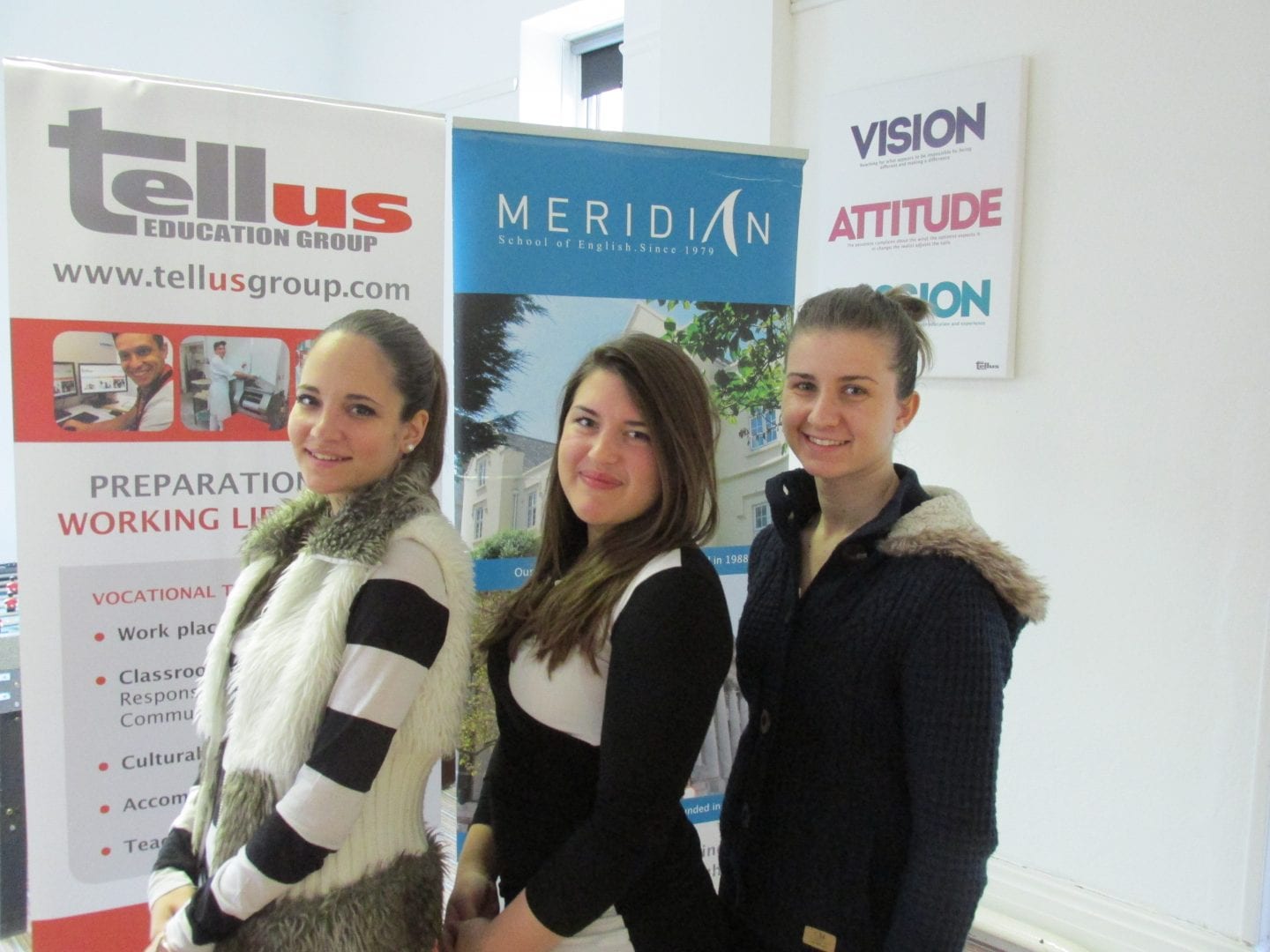 HUNGARIAN GIRLS LOOKING TO THE FUTURE
Picture left to right:  Bettina Beoleg, Anett Fekete, and Dora Kerri
HUNGARIAN GIRLS LOOKING TO THE FUTURE
THE growth in women's football across Europe as expanded over the last twenty-five years, and no more so than in Hungary.
20-year-old Dora Kerhai from West Hungary plays football every weekend for an all women's football team that is massively popular in the country.
Miss Kerhai from the Bathory Istvan Secondary School recently attended a four-week English and Work Placement programme at the Tellus Education Group in Plymouth.
"I really enjoyed my time working at the Glassblowing House restaurant and bar on the Barbican and met some fantastic people, and I learned a lot about British culture and food tastes."
"But I especially made some great new friends and I've loved my time in Plymouth, and my ambitions for the future is to set up my own restaurant in Hungary."
We all see our futures in a different way, said 20-year-old Anett Fekete also from the Bathory Istvan Secondary School. "I enjoyed my time working at the Glassblowing House restaurant."
"I came to Plymouth to improve my English language skills and feel my self-confidence has really improved and will help in my job searches back home."
17-year-old Bettina Beoleg said she liked the support she received on her four-week education course in Plymouth, and looking for a career in tourism and catering.
The three Hungarian students particularly liked the style of courses laid on by the Tellus Education Group, but especially their work placement opportunities with local companies.
Tellus Education Group has been successfully providing quality educational services since 2004, and through Meridian School of English since 1979, with English Language courses accredited by the British Council.