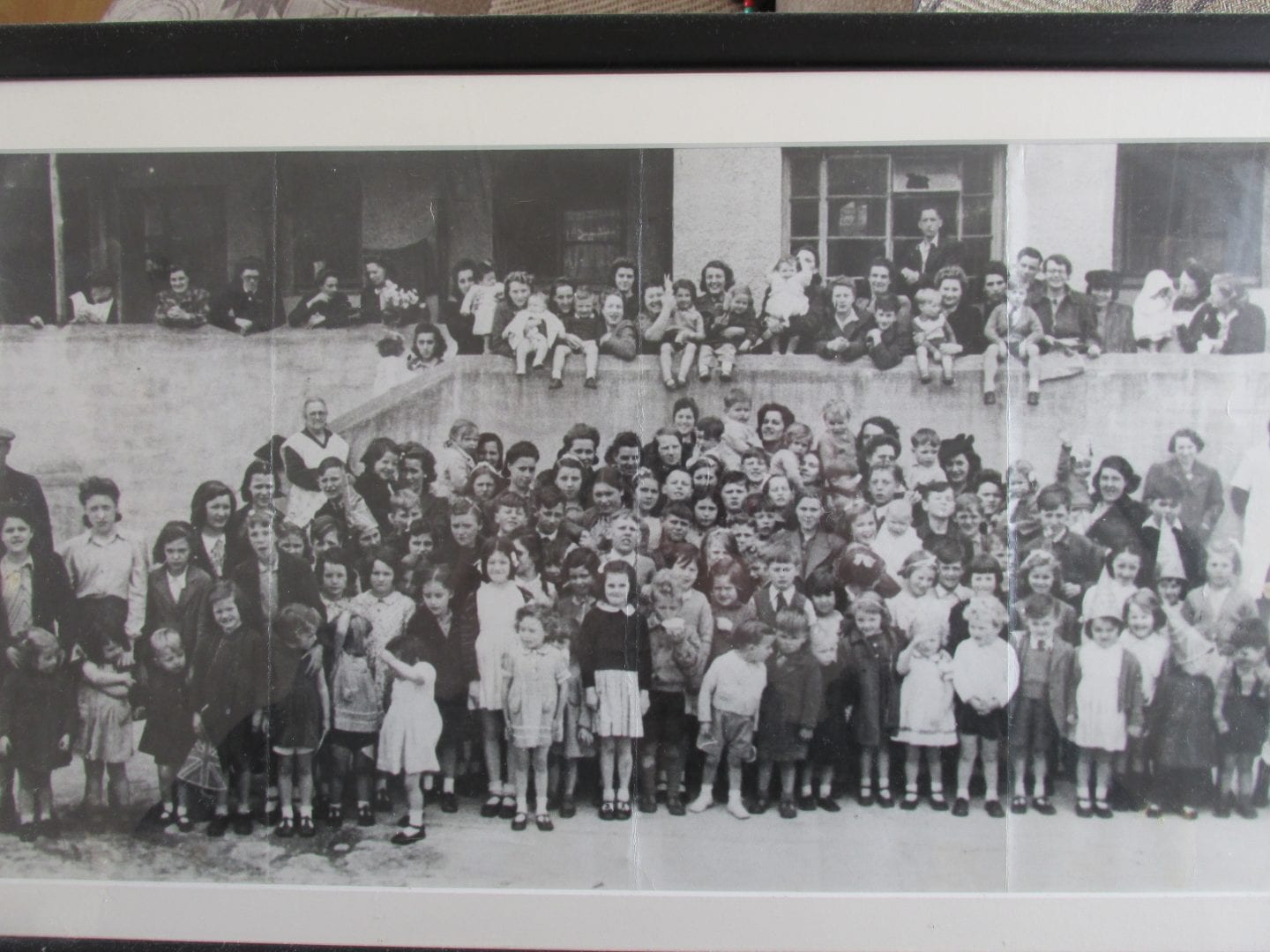 VE DAY 70TH PICNIC LUNCH
VE Celebrations on Plymouth Barbican in 1945
Six members of my family in this picture at Palace Street flats, my 4-year-old Mother, (Far left, first row, second little girl Diana Cox. Also four Aunties and my Grand Mother).
VE DAY PICNIC ON THE HOE
ON Sunday May 10th, at 1pm, we are having a little picnic on Plymouth Hoe Esplanade to celebrate VE Day. A few bottles of wine, lemonade, 1940's music to celebrate the 70th anniversary of Victory Europe, and when the freedom lights came back on across Europe again. If you want to join us, bring a picnic basket, and lets raise a glass to 70 years of peace in Western Europe.