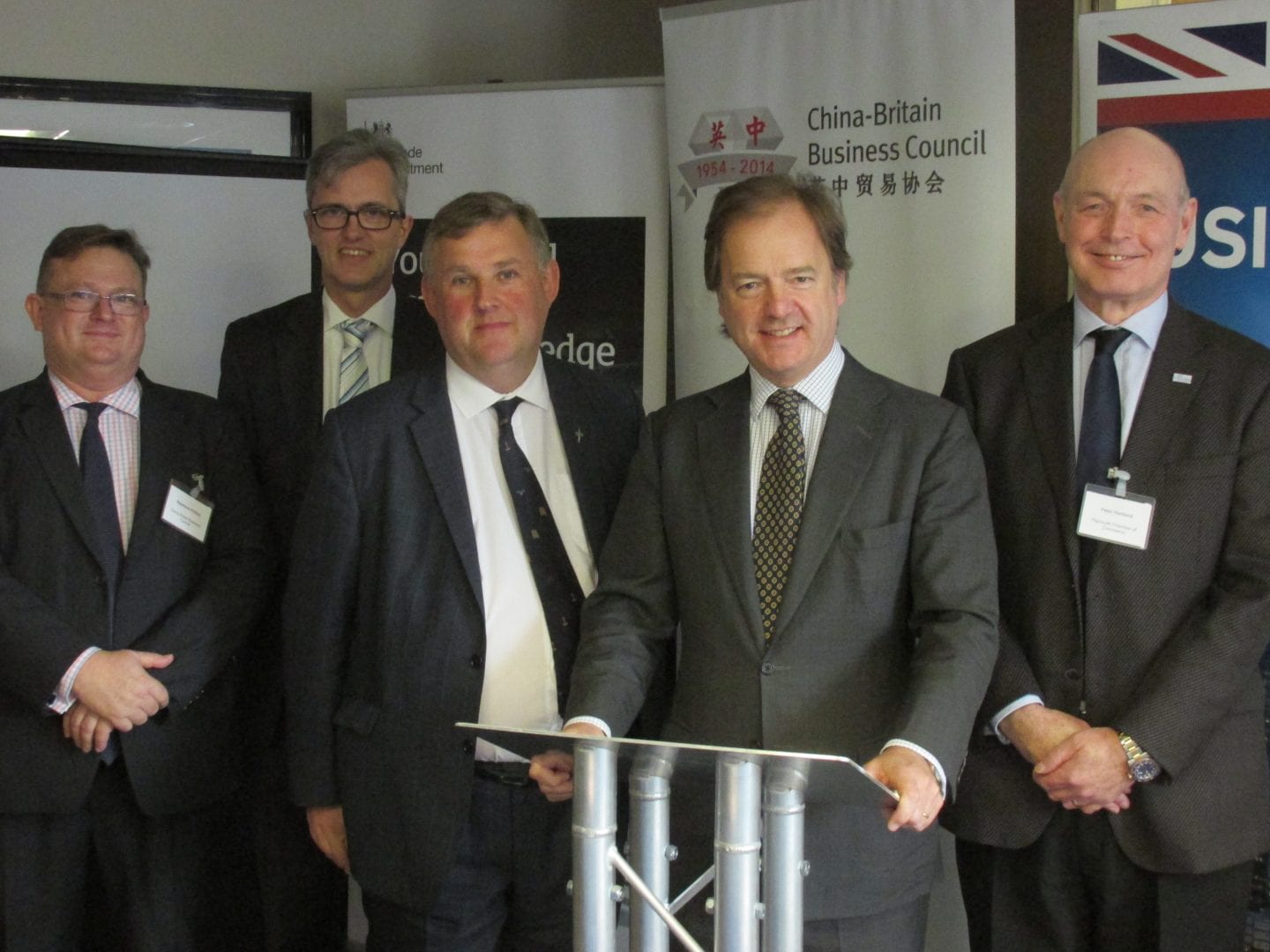 BUILDING A BRIDGE IN CHINA
Picture left to right:  Stephen Phillips, CEO, China-Britain Business Council, Neil Pick, CEO, Tellus Group, Oliver Colvile MP, FCO Minister Hugo Swire, Peter Hartland, CEO, Plymouth Chamber of Commerce
Neil Pick, CEO, talking about his recent visit to China
OVER 40 South West business leaders attended a conference in Plymouth looking at export opportunities in China, and organised by the UK Trade and Investment (UKTI), as part of national Export Week.
Neil Pick, chief executive of Tellus Group gave a presentation at the showcase, and was joined by the Foreign and Commonwealth Minister, Hugo Swire, with responsibilities for the Far East and South East Asia.
Mr Pick, said: "China is an exciting market to do business in, but like any market, if you want to be successful-you have to understand the country and adjust your services to fit the country."
Government Minister, Hugo Swire, said: "The growing importance of China and its desire to play a bigger global role, is now the right time for South West businesses to rekindle the buccaneering spirit of Sir Walter Raleigh, and get out there and take advantage of international markets, and especially with the support of UKTI."
The South West region exports over £13.6 billion and 4.6% of the national total, with the British government looking at £1 trillion of UK exports by 2020.
Tellus Group has been successfully providing quality educational services since 2003, and through Meridian School of English since 1979.
Mr Pick, added: "The secret of business in China is building a bridge, and our bridge is project manager Xia Yu. She is developing our business opportunities on the ground where face-to-face contacts are very important indeed."
Tellus Group are looking to bring hundreds of Chinese students to visit the UK, with the aim of attracting £1 million in business to Plymouth and Portsmouth a year by 2019.