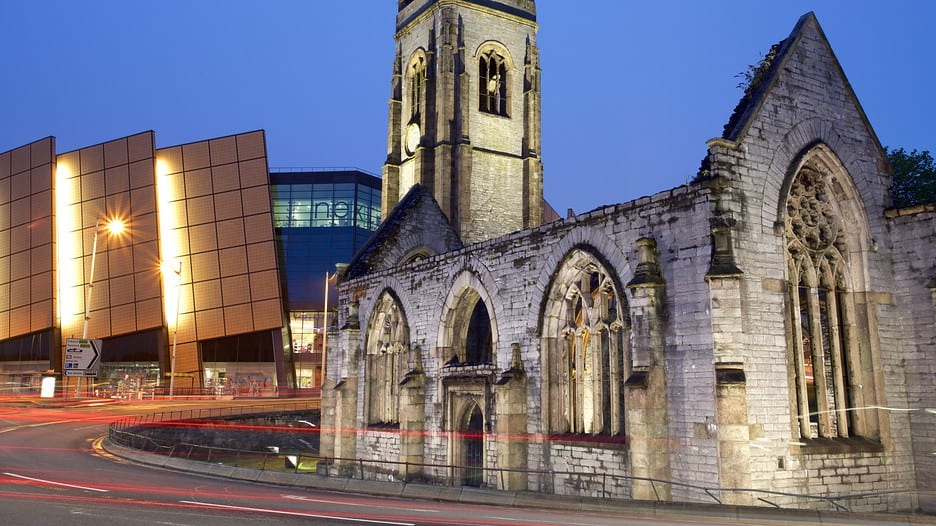 60TH ANNIVERSARY MEMORIAL SERVICE OF PLYMOUTH BLITZ IN 2001
Thank you to Michael Wynne-Powell for the images and short video of the spectacular open-air service at Charles Church in 2001 – in a reconciliation service remembering the Plymouth Blitz of March 1941.
Our small group of community campaigners spent the whole year of 2000 planning the showcase and believed the 60th anniversary should be marked with a high-level event.
We invited the German Ambassador, Australian High Commissioner, Lord Lieutenant, Lord Mayor, city politicians, war veterans, local families to attend one of the coldest night I can ever remember.
The Queen Mother sent a special message to the city together with the Australian Prime Minister. Searchlights, vintage vehicles, honour guards really brought the landmark church to life.
Council wardens stopped the traffic and it was a night to remember. The mini-film brought back so many memories and especially of campaigners that have passed away over the years.
Music courtesy of the Central Band of the RAF and conducted by Eric Coates.
*As a footnote, it is time after all these decades for the historic Church to be opened up with a proper footpath bridge so local families and visitors can visit the Grade 1 listed site.