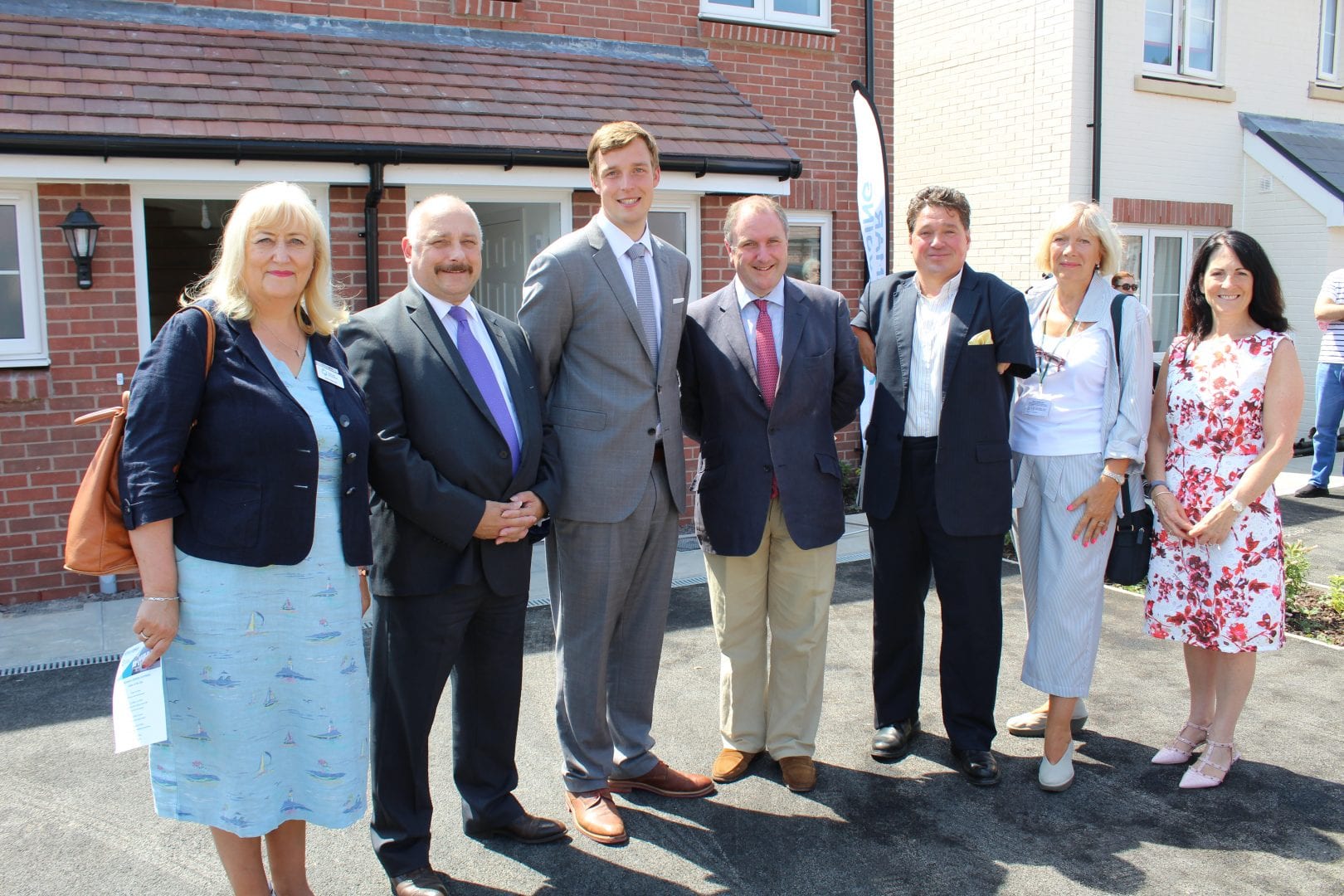 SHAFTESBURY HOUSING SCHEME – YOU CAN AFFORD
Rentplus, an innovative business delivering affordable rent to buy housing, and its South West regional partner Tamar Housing, are celebrating the completion of 12 new rent-to-buy homes as part of Persimmon Homes' Chilmark Glade development at Shaftesbury in North Dorset recently.
The new homes comprise a mix of one and two bedroom flats, and two bedroom houses, marks Rentplus' second scheme in Dorset, with 33 units already complete in Sherborne, West Dorset. Together the schemes signify a significant step toward reaching Rentplus' target of delivering 5000 affordable rent to buy homes across the country by 2020.
Steve Collins, Rentplus chief executive said that Shaftesbury's Town Mayor Piers Brown, Leader of Dorset Council's Partnership Councillor Graham Carr-Jones, Dorset's Conservative MP Simon Hoare and some of the new occupiers of the properties – will be some of the guests attending this celebratory event.
Mr Collins, said: "We are very excited by this development in Shaftesbury. Our second scheme in Dorset shows Rentplus' commitment to addressing the problem of affordability in the area and providing an alternative route to homeownership for those who have no other options. As levels of home ownership across the UK hit a 30 year low and the affordability problem reaches crisis point, it is essential that we offer more innovative and flexible housing tenure options, to help hard working people own a home of their own.
"We are helping to build sustainable communities in North Dorset for the future, for people and families with limited prospects of accessing affordable homes, let alone buy a home. Chilmark Gladetenants will have the opportunity to purchase their homes after five, 10, 15, or 20 years and will begiven a 10% gifted deposit by Rentplus to aid their purchase.
"We are very pleased to be continuing our partnership with both Tamar Housing and Persimmon Homes on the development; another excellent example of how through collaboration we can deliver more much needed affordable housing. These new rent to buy homes give the tenants a secure home at an affordable rent, the chance to save money and ultimately purchase their own home in the future. All whilst helping North Dorset District Council accelerate its affordable housing delivery."
North Dorset District Council are committed to delivering an ambitious house-building programme to boost the development of more quality homes in the county, including a mix of affordable rent-to-buy, open market, privately rented, and affordable rented properties.
North Dorset District Council Leader and Housing Portfolio Holder, Cllr Graham Carr-Jones, said: "Good quality housing of a mix of tenures is vital for the future of our villages and towns.Innovative schemes such as Rentplus help provide local workers and families with an affordable place to live and the opportunity to climb onto the property ladder.
"North Dorset District Council's Opening Doors housing programme seeks to encourage developments across the spectrum from larger sites to those on a smaller scale through local builders.Chilmark Glade fits in precisely with the range of the schemes we wish to see and will be a valuable addition to the housing stock in Shaftesbury and North Dorset.
"We're very pleased to work with Rentplus and Tamar Housing in support of this development, and are delighted that the first residents have already moved in."
Conservative MP for North Dorset, Mr Simon Hoare, said: "This is a very exciting development at Chilmark Glade where 12 homes are available for my constituents to rent now and buy later through this innovative affordable rent-to-buy scheme.
"I am delighted that Rentplus is making its mark on new housing developments around the South West and across England and look forward to seeing more schemes being developed this year and in the future.
"The partnership between Rentplus and Tamar Housing which has enabled a wider range of housing, and particularly affordable rent-to-buy, to be provided at Chilmark Glade means that additional affordable options are available to meet the housing needs and aspirations of local families in North Dorset and to play a role in addressing the housing crisis."
Julie Barnett, Chief Executive of Tamar Housing, said: 'Tamar Housing is delighted to work with North Dorset District Council and Rentplus to provide affordable rent to buy homes for local people. House prices are high in Shaftesbury and these homes give local households the opportunity to move into an affordable rented home with the option to purchase the property, after an agreed rental period, with the help of a gifted deposit.  
The Chilmark Glade mixed tenure development was first started over 8 years ago and will include more than 650 homes once completed.
More information on Rentplus and Tamar Housing portals: http://rentplus-uk.com/ or https://tamarhs.org/rentplusapp/rentplus-shaftesbury/