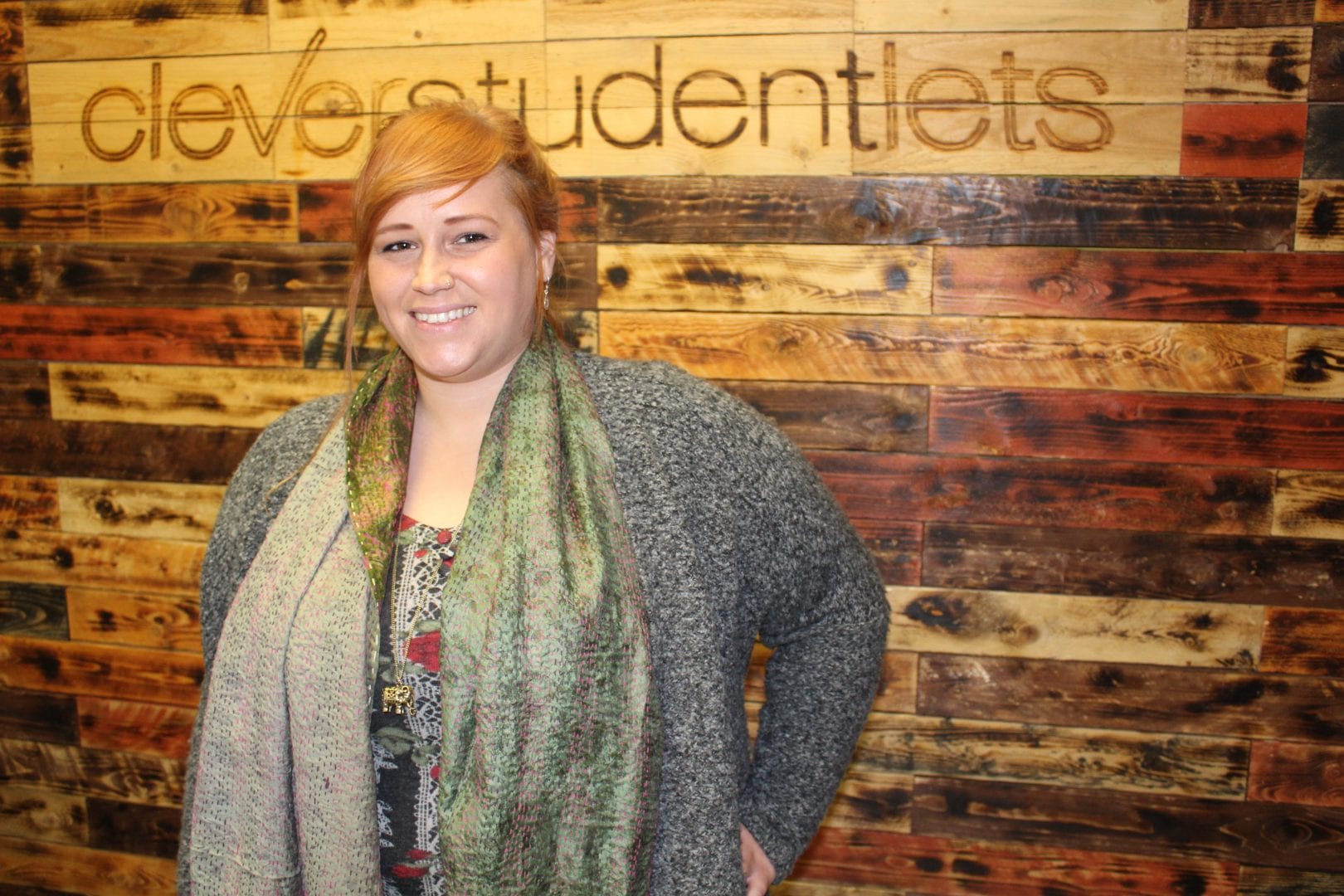 A CLEVER CANVAS ART CHALLENGE FOR CITY'S FIRST-YEAR STUDENTS'
Garry Haines, from the Art Side, the only specialist art retailer in Plymouth
PLYMOUTH'S biggest student accommodation provider Clever Student Lets are holding a painting competition in collaboration with PCA:SU, to encourage first-year art students to create original artwork canvases, that will be displayed at a public exhibition at Plymouth College of Art from the 12 to 16 March.
Emma Thomas, sales coordinator, at Clever Student Lets, said: "We are looking for teams of students' to collaborate and create fresh, exciting, and most importantly original art works that can be publicly displayed."
"Over 180 of our customers are studying at the Plymouth College of Art, and this could be their first taste of public recognition in showcasing their talents to a wider Plymouth community," she said.
The 'Canvas Art Challenge' starts on Monday 8 January to the 22 January, and entries will be judged by a panel-of-experts. Prizes includes a guided tour of the National Marine Aquarium, takeaway meal at any city eatery, and a selection of delicious cupcakes from Mrs Brown's Bakery, said Miss Thomas.
Garry Haines of The Art Side
Plymouth's only specialist art retailer 'The Art Side' is collaborating with Clever Student Lets and supplying all the canvasses and art materials at cost price, which CSL are donating 40 free canvasses for students to enter.
Garry Haines, manager at The Art Side, said: "For over 40 years we have supplied Art Materials and Printing Services from our city centre store and work increasingly with customers across the UK."
"Over 50 per cent of our customers are students that use our specialist services, and we're proud to be supporting Clever Student Lets with this 'Canvas Art Challenge' and supplying the canvases and materials at cost price for this exciting competition."
"This is a great way to show our appreciation for what the student population bring to local Plymouth businesses, and adding value to the city's cultural and creative diversity," said Mr Haines.
Plymouth College of Art Students' Union (PCA:SU) represents, campaign and provide services for college students in every aspect of college life, from academic and social, to welfare and personal support. 
PCA:SU runs a number of clubs and societies that students' can join, meet like-minded people, organise events and talks. The SU also organises events and trips for students to attend and annually elects a student body to represent students'.
Ms Emma Thomas, added: "Plymouth College of Arts are involved in the Canvas Art Challenge together with the National Marine Aquarium. Our competition will encourage students' to work together, expose their creativity skills, and gives participants a platform to display their work and inclusion in portfolios and CVs."
Henry Hutchins, chief executive of CSL, said: "This is another fine example of city businesses collaborating and working together. But also underlining the importance of Plymouth's £305 million a year student economy sector – and its strategic importance for local companies and suppliers."
Anyone looking for more information on the competition can email: emma@cleverstudentlets.com or www.cleverstudentlets.com