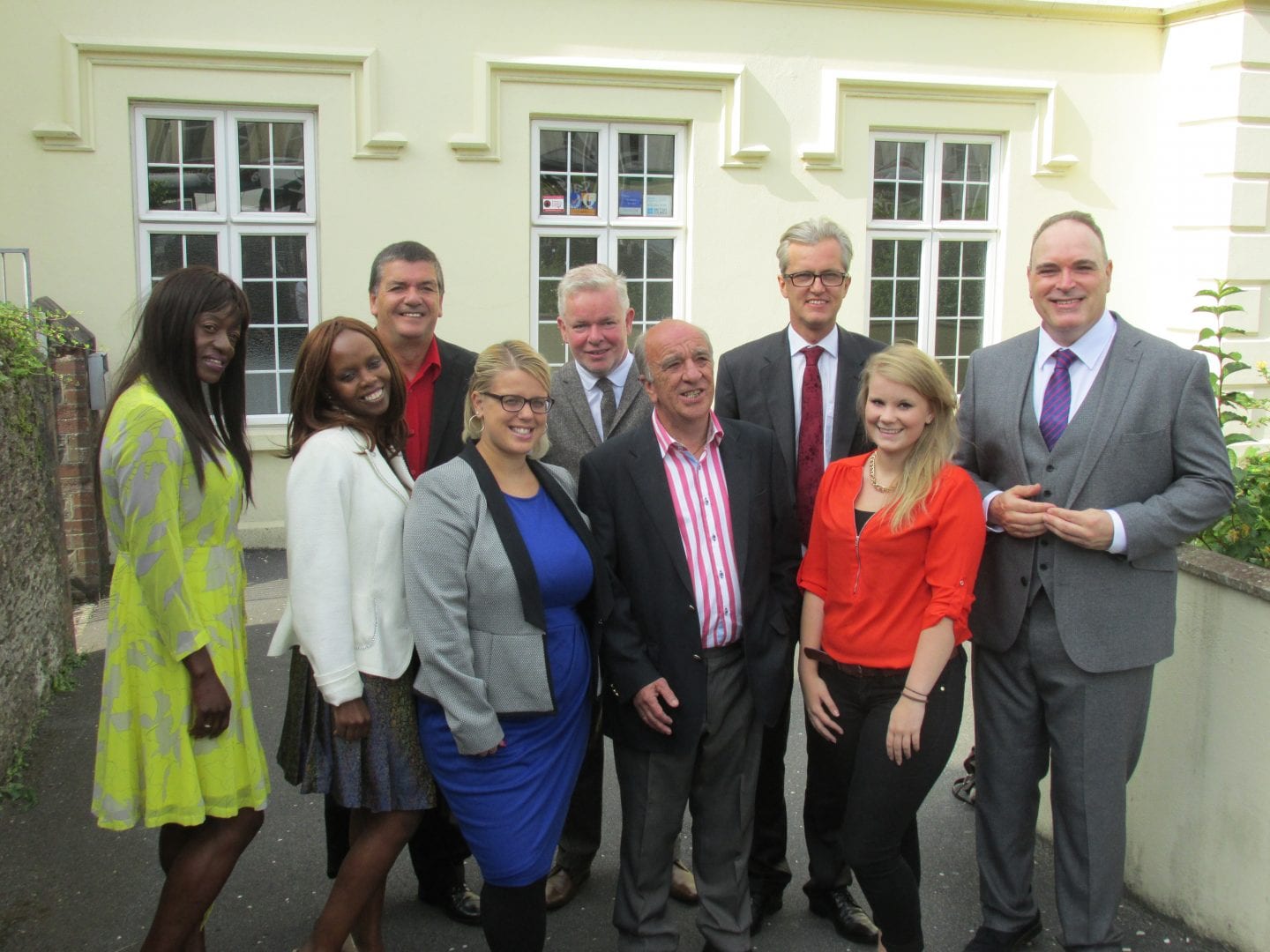 PLYMOUTH BUSINESS LEADERS CALL FOR ELECTED MAYOR
CITY BUSINESS LEADERS CALL FOR ELECTED MAYOR
PLYMOUTH business leaders are campaigning for a directly elected mayor following greater devolution freedoms for Scotland, and now demanding more power for Plymothians to decide who leads Devon's biggest city?
SAY YES, to a directly elected mayor is being coordinated by Kevin Kelway, and consists of other city business leaders who says Plymouth would benefit on having an elected mayor – voted by the citizens of the city instead of local councillors.
A petition is being raised in the next few weeks to collect 10,000 signatures to trigger a mayoral referendum next May, at the same time as the local and general election to save costs, and will boost voter turnout across the city, said Mr Kelway.
Henry Hutchins, chief executive of Clever Student Lets, said: "For over the last 100 years we have had the same old, same old, and the city is falling behind other cities like Exeter. If we are going to be serious about giving more powers to English cities then having a directly elected mayor is an exciting opportunity."
Neil Pick, chief executive of Tellus Group, said: "The great thing about an elected mayor is that the leader of the city will be accountable to the electorate and not party machines, and he or she – will stand or fall on their manifesto commitments every 4-years."
Trevor Lowman, project manager, added: "With a mayor voted by the people you are given open transparency and continuity in our local politics, and will be the face of the city. It could speed up decision-making processes made faster and more accountable."
City entrepreneur and fashion designer, Patriciah Petrie, said: "Scotland has shown what can be done and it is time business leaders started to be more pro-active in local democracy, and a directly elected mayor would put the city on the map."
Ntully Tremeer, a sporting coach who runs her own business agreed: "Local businesses are keen to join the campaign for a directly elected mayor that could deliver more growth and jobs, and make a real difference where Plymothians can decide who runs the city for the next 100 years."
The city held a postal vote in January 2002 where 29,553 voted Yes, and 41% of the vote – 42,811 voted No, which was 59% from an all-postal vote.
(BIG LAUNCH ON PLYMOUTH HOE NEXT MONTH FOR DIRECTLY ELECTED MAYOR).
Picture: Ntully's Boot Camp, Glamour Icons, Simply Lets, Clever Student Lets, Tellus Group, Dorcas Media