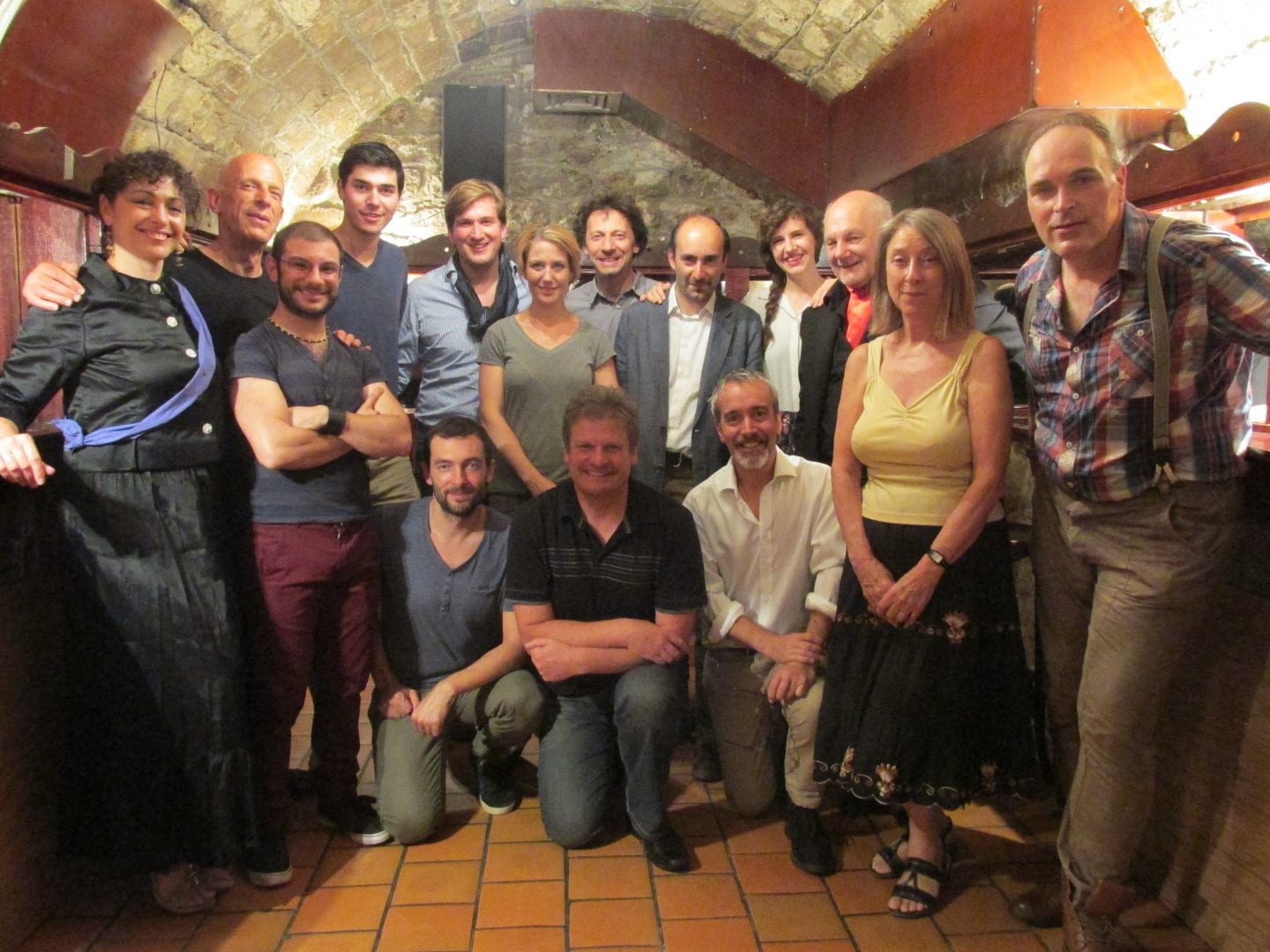 CHRIS SAVERY SETTING UP NEW PRODUCTION HOUSE
BONJOUR PARIS – THE CAST OF THE MOVING PARTS THEATRE GROUP (Chris Savery) centre of picture.
PLYMOUTH writer Chris Savery's latest production about the English Civil War was a great success in Paris last week – and looks set to be staged in other European countries.
Chris was invited to premier his play 'To Win A Crown Of Thorns' by the 'Moving Parts Theatre Group' based in the French capital, where international artists perform plays at a mini theatre at Carr's, 1 Rue du Mont Thabor, near the Louvre Museum.
The two-hour production was about the English Civil war of 1642-1651, and a series of conflicts and political machinations between Parliamentarians (Roundheads) and Charles 1 (Royalists).
Mr Savery, said: "The Moving Parts Theatre Group are professional actors and performing plays from across the globe, where 13 actors played out 30 parts, and performing cross-gender roles to very appreciative Parisian theatre goers who loved the show."
"I was especially proud of Kevin Kelway who was invited to Paris to do the PR for the production, and stepped in at the last moment to perform the lead role of Charles 1, after our New York actor could not make it."
To Win A Crown Of Thorns was first showcased in New York recently, and was directed by American actress Angie Kristic, added: "The play in the Big Apple was so successful, we were invited by Ms Campion from the Moving Parts Company to showcase in Paris."
"The play is lyrical on words and the flexibility of the English language and it was a surprise hit with New York audiences at the Midtown International Festival, and I was extremely happy to play a lead part in the Paris production with fellow New York actor Eitan Levine."
Chris Savery is now working with New York producers at setting up an international production company to take his plays across Europe and North America.