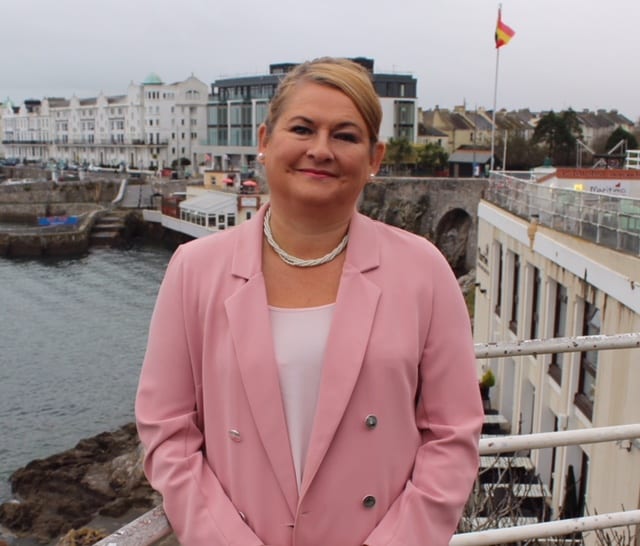 NEW DORCAS BUSINESS BOSS MAKING ALL THE RIGHT NOISES
City businesswoman Carol Belamarich doesn't really relish talking about herself, and more at home highlighting the inspiration of others.
The new business development manager at Dorcas Media is looking to grow the Plymouth based media organisation, and helping to create a new blueprint for the 'exciting local and international challenges and opportunities' of Brexit, said Mrs Belamarich.
Directors Kevin Kelway and Ian Fleming, work with a diverse portfolio of clients in the UK and across the globe, and founded Dorcas Media in 2013.
Mrs Belamarich, said: "I'm very excited about my new role and responsible for operational and customer relationship strategies and activities."
"Dorcas Media works with clients and partners in the UK and overseas and I'm looking to drive new growth, marketing, and sales-and especially our (NWC) New Wednesday Club being launched in 2018."
"The monthly showcase will bring together local and international businesses that will be online and include specific themes, presentations, case study profiles, export seminars, and include entertaining features to make the events lively and entertaining."
Mrs Belarmarich has some pedigree experience in past roles including New Build Residential Sales Negotiator at Devon and Cornwall Housing, Regional Business Development Manager at Welwyn Training Ltd, and the Project Manager for A4e South West.
Kevin Kelway, Director of Dorcas Media, said: "Carol coming on board will take Dorcas Media to greater opportunities in 2018, and develop our strategic goals in a highly competitive sector, and the core strength of our business is our clients'.