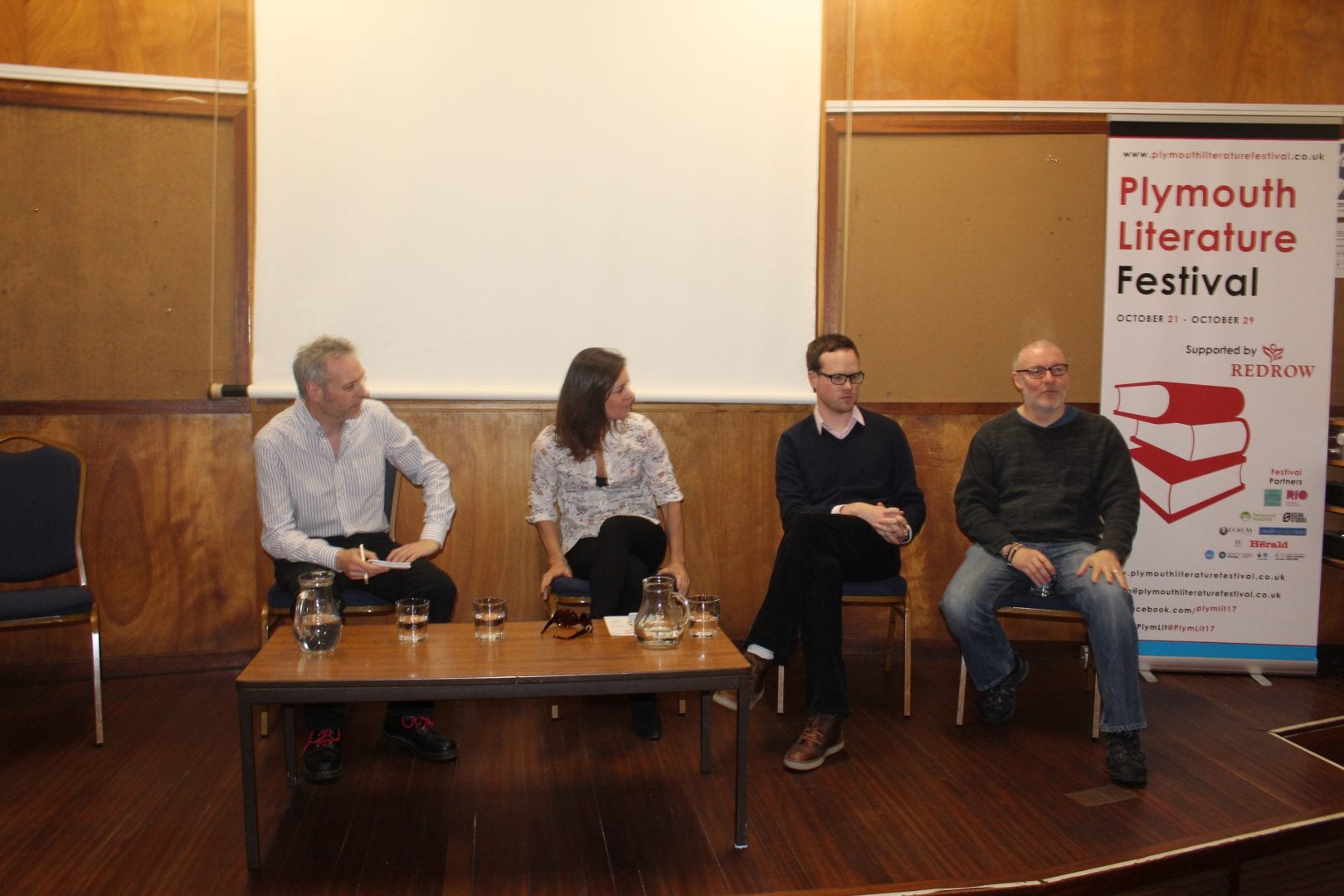 JOURNALISM PANEL DEBATES MODERN MEDIA
Business Editor William Telford opening the debate, at the Plymouth Athenaeum
A special journalism and PR debate was chaired by the Business Editor of the Herald, William Telford, as part of the Plymouth Literature Festival 2017 week across the city.
Panellists included award-winning journalists Alexis Bowater of Bowater Communications, Production Journalist Sam Blackledge from ITV Westcountry, and Herald Crime Reporter Carl Eve.
The event was staged at the Plymouth Athenaeum Theatre and sponsored by Dorcas Media.
Members of the public questioned the city journalists on how online and digital media is challenging the traditional press like radio, TV, and newspapers.
The debate also focused on the fake news agenda, the standard of journalism, and the future of the media over the next 20 years.
Owen Ryles, chairman of the PlymLit17 Festival, said: "It was a very good line up of some of the city's most talented and respected journalists, and we thank them for giving up their free time to take part in the Festival."
"We have a week of events where Plymouth and South West authors and poets are showcasing at various venues around the city," he said.
Anyone looking for more information can look on our web portal:  www.plymouthliteraturefestival.co.uk